SHORE MEDICAL CENTER/SHORE NEWS TODAY BEACH
CONCERTS PRESENT INCREDIBLE VALUE AND MAGICAL
AMBIENCE IN SOMERS POINT!
August 7, 2015: One of the premiere guitar players in the world, Coco Montoya, brings his blues rock headlining band to the Beach for their debut performance in Somers Point.
JUMPIN' JOHNNY SANSONE TO JUMP WITH THE ELKS
August 8, 2015: Tony Mart's is throwing an intimate party for the great Jumpin' Johnny Sansone and all of our friends and fans at the EHT Elks. The party starts 6:30pm with Jersey Fresh Tomatoes and Zucchini Pasta and the return of Gumbo Joe and Chef Richard's Chicken and Andouille Sausage Gumbo.
Save the Date: September 19th is the Second Annual Rocktoberfest, a Craft Beer & Wine event produced by Circle Liquor Store and Tony Mart's featuring 85 Craft Beers and over a dozen wines to sample and enjoy.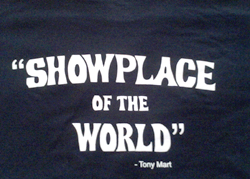 Back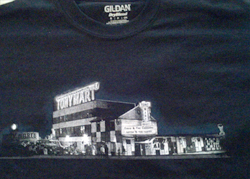 Front
Place Your Order Now...


$20 plus $3 Shipping.
Tony Mart T-Shirts Are Now Available!



Tony Mart - Copyright © 2008 Tony Mart. All rights reserved. Revised:

.

Web Site by Comments to: