SOMERS POINT BEACH CONCERTS
June 12th: The first of 15 concerts on the Somers Point Beach will premiere with "Swift Technique"...
...an incredibly entertaining and talented, New Orleans style funky brass band who will have everybody singing, dancing and celebrating.
A PARTY FOR OUR OWN ROCK 'N ROLL ICON
May 23rd: Kick off the Memorial Day weekend this Saturday, May 23rd, when our own rock 'n roll icon, Bobby Campanell is joined by regional music scene stars Danny Eyer and Dan Burke in a FREE fun filled dance and sing-a-long party at the EHT Elks.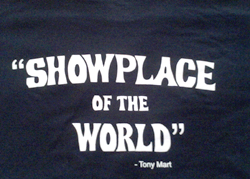 Back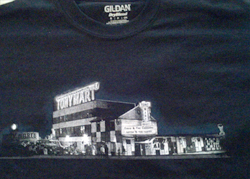 Front
Place Your Order Now...


$20 plus $3 Shipping.
Tony Mart T-Shirts Are Now Available!



Tony Mart - Copyright © 2008 Tony Mart. All rights reserved. Revised:

.

Web Site by Comments to: