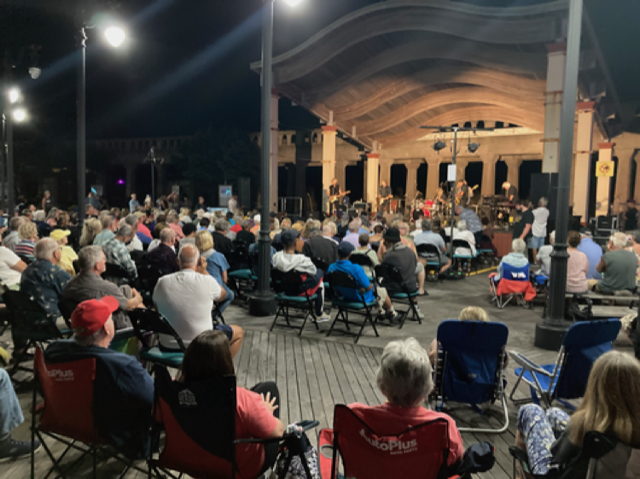 More like the incredible New Orleans Jazz and Heritage Festival right on the Atlantic City Boardwalk at the Jersey shore, Mardi Gras AC will be a Series of 11 Wednesday night free Concerts with a diverse lineup of very popular critically acclaimed, award winning artists.
Mardi Gras AC will feature some of the world's best reggae, roots rock, Neo soul, funk, Latin jazz fusion, and of course New Orleans rhythm and blues legends including Cyril Neville, Buckwheat Zydeco Jr., Grammy Lifetime Achievement Award winner, George Porter Jr. & The Runnin' Pardners, Grammy nominated Big Chief Monk Boudreaux, Johnny Sansone and The Honey Island Swamp Band in addition to one of the most popular and greatest of all reggae bands, Third World, the legacy of Tito Puente Jr. Orchestra, five time Grammy nominated Shemekia Copeland.
The series will proudly present some of the greatest classic rock 'n roll stars in the world today including Gary US Bonds, Martin Barre's Jethro Tull, The Weight Band featuring members of The Band and The Levon Helm Band and the famous Richie LaBamba from the Conan O'Brian Show, who performed with Bruce Springsteen, Bon Jovi, and the Jersey Shore's famous Southside Johnny and The Asbury Jukes.
As incredible as that seems for a free concert series, with cheap parking and a quality beverage garden adjacent, check out the link below and see Why Mardi Gras AC is more like the great New Orleans Jazz Fest than Mardi Gras itself!
Wednesday night June 28th through Sept. 6th at 7pm


June 9th - September 8th
Fridays, 7pm - 10pm
Unique, Magical, World Class Concerts
on Small Town Beach.

Morrow Beach, 800 Bay Ave


June 28th - September 6th
Wednesdays, 7pm - 10pm
R&B, Funk, Roots & Classic Rock

Kennedy Plaza, Atlantic City Boardwalk

June 22nd - August 31st
Thursdays, 7pm - 11pm
The Billy Walton Band

998 Bay Ave, Somers Point